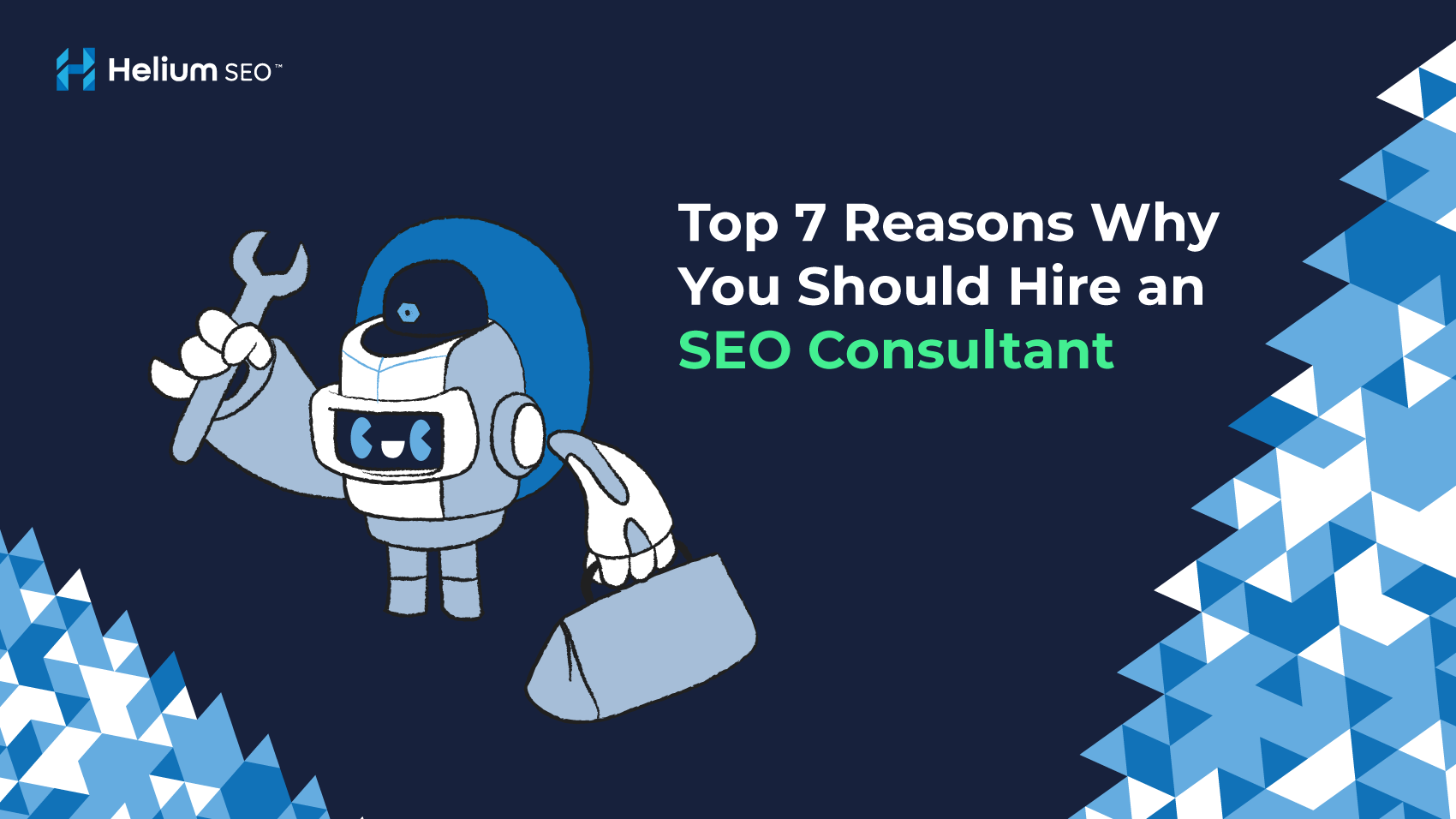 85 billion. That's how many times Google has been visited just in the past month. The tech giant has dominated the search engine industry for decades; in fact, Google accounts for almost 92% of searches on all search engines. And this is for good reason. In less than 1 second, Google can show you hundreds of millions—sometimes even billions—of results for any search query.
But of all those results, how does Google decide what to display first? And how can you "solve the puzzle" to rank spot 1? The answer to those seemingly-impossible questions can be simpler than you'd think: hiring a search engine optimization (or, SEO) consultant. Because after all, nearly 40% of people click on the highest-ranking organic result.
SEO Is More Complex Than What Meets the Eye
This was a lesson I quickly learned when I joined Helium SEO. I thought SEO was as simple as aligning content with search intent, sprinkling in a few keywords, and ensuring the content itself was high quality. But a lot more goes into proper, professional SEO consultant services. There's everything from URL slugs to specific headers, internally linking to outside backlinking, user experience to conversion rate optimization, and more. It was definitely a tad overwhelming at first.
And that's the reality of search engine optimization: it's overwhelming, especially if you handle it yourself. An agency can take care of the entire process for you. They'll do keyword research, optimize existing content, write new content, oversee link building, and use analytics to monitor your SEO campaign's success. Everything digital becomes much more manageable and understandable with SEO professionals.
Google Is Constantly Changing Its Search Algorithm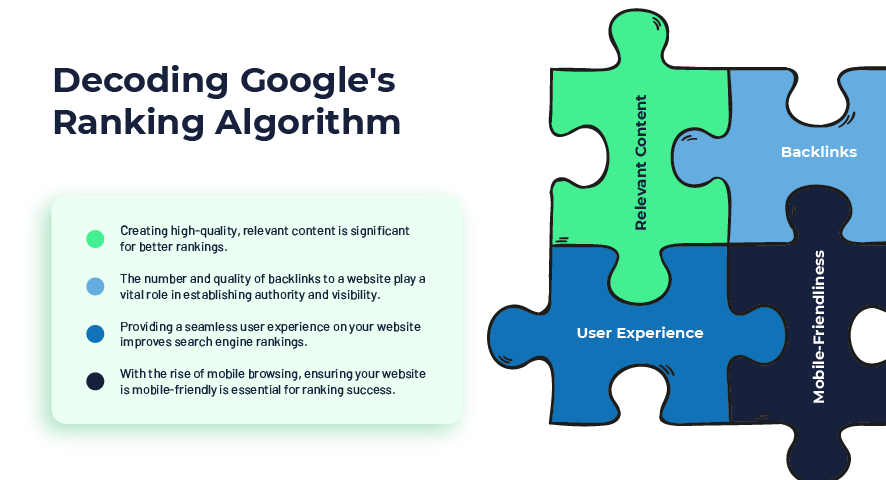 On top of SEO work itself being complicated, another reason you'll want an SEO expert is that Google is constantly changing its algorithms. The search engine's biggest focus is providing the best user experience. It wants everyone who searches to find exactly what they're looking for. So, they are always updating the search engine results pages (or, SERPs) to align with what's best for the searcher.
For example, Google made 4,500 changes in 2020 to its SERP algorithm. These changes range from subtle tweaks to major updates (which Google calls "broad core updates"). They can have an impact on ranking changes, user interface, and more. Just in May, Google announced its most recent broad core update. To give you some context, the broad core update before that was in November 2021.
SEO experts stay up to date with trends and algorithm changes to continually adjust as needed. With each update, the search engine changes how it reads and values a web page. Understanding and overcoming these changes can be stressful, time-consuming, and oftentimes unsuccessful if you do it yourself. Search engine optimization is an ever-changing, ever-evolving industry. You'll need someone to constantly be checking your keyword rankings, search traffic, and conversion to thrive in 2022 and beyond.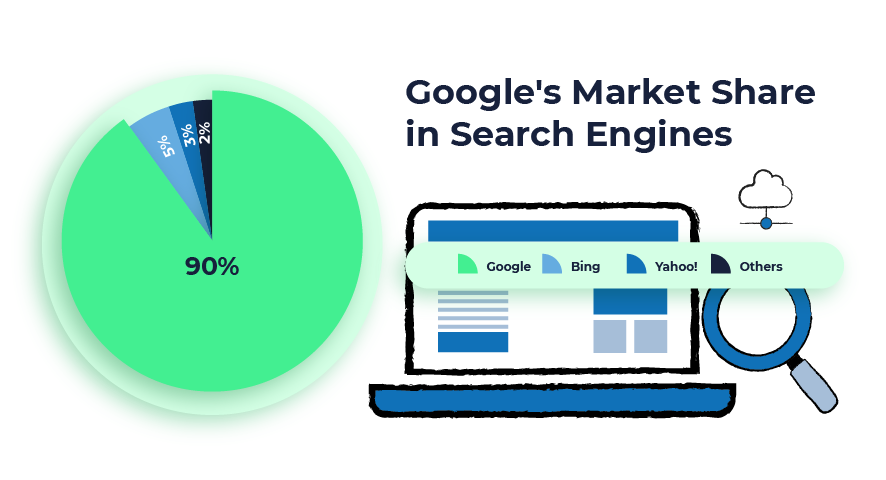 Bad SEO Can Hurt Your Website
Did you know that Google will penalize your site for poor SEO, duplicate content, or unnatural link building? This is something many people who oversee their SEO strategies themselves may not be aware of. As Google has evolved, it's gotten smart enough to recognize distrustful strategies, like mass backlinking or keyword stuffing. If Google suspects your website of doing this, it will "penalize" your site by dropping its organic search rankings or removing it entirely from search results.
Likewise, smaller and less noticeable infractions can even incur a penalty depending on an algorithm or regulation update. Unfortunately, this means that anyone who isn't a trained SEO strategist is susceptible to Google penalties and the lower rankings and website traffic that come with them.
As we said before, Google is always changing, so your best bet for avoiding penalties is either staying on top of the endless updates or hiring an SEO company. You'll want to entrust someone who understands Google regulations and adheres to white hat SEO techniques (which are approved, honest tactics to increase search rankings). This will protect your website while also increasing visibility and ranking.

SEO Professionals Save You Time
A digital marketing strategy, including an SEO strategy and campaign, takes an immense amount of time. And let's face it: time is a luxury that virtually all of us wish we had more of (especially if you're a business owner or manager). SEO requires tremendous upkeep. It entails hours of research, optimization, and data tracking each week. No business can handle everything itself, and delegating SEO and website management should be top of mind for every reputable company.
Additionally, it often takes several months to see results with search engine optimization, for two primary reasons. First, there are several factors involved with SEO (like competition, topical relevancy, links, etc.). And secondly, search engines require time to crawl (which is "reading" for a search engine bot) your site and recognize any SEO-focused implementations. So, the time needed for successful SEO if you do it yourself can be painstaking and yield a lack of results for quite some time. The last thing you would want is to try optimizing your website on your own, only to have nothing to show for a year from now if you don't do it correctly.
Luckily, you can hire an SEO expert and know you're in good hands. Then you can refocus your free time on delivering your best work to clients.
It Will Enhance Your Online Presence
Nowadays, your website is your best business card. It can reach anyone across the globe and has the potential to passively convert sales better than anything else. Needless to say, your online presence matters.
You want people to get to your site (that's where SEO comes in) and then engage with your site well. People will leave your website if it doesn't show them what they want. And Google actually tracks this. Your website will decrease in rankings if users click on it, decide they aren't finding what they're looking for, and quickly click back. Google equates these occurrences to you providing a negative user experience, and their job is to give searchers what they want. So, your website will be punished with decreased rankings.
An SEO consulting company, like Helium SEO, can help here as well. SEO agencies are more than just SEO. They can offer pay-per-click (PPC) ads, conversion rate optimization (CRO) consulting, and even website restructure and design. On top of that, they're expert third parties who inspect and refresh your website, ultimately elevating your digital presence in today's competitive environment.
Want Advice to Best Manage Your SEO Strategy?
Get monthly insights on SEO, SEM, and CRO that drive results.
Garner More Data for Your Business
As technology has grown, companies have cherished the inundation of data at their fingertips. Data allows companies to see what they're doing well, how to better improve customer satisfaction, target potential customers, and more. All of that applies to gathering more data for your website and PPC ads. At Helium SEO, we consider the optimal method to include two types of data—your existing website data and the additional data we provide.
The data you have now comprises Google Search Console, Google Analytics, Google My Business, and any information provided by your website platform (such as WordPress). If you're managing your website properly, you are able to view all of these data sets, but you can take it to the next level with the experts. They're better trained and knowledgeable to read and understand the analytics. Then, they can offer solutions and implement them.
And there's even more data that an SEO company can offer, primarily tailored to Google search results and keywords. For example, an SEO firm can look at keyword search volume, keyword difficulty, your site's authoritative strength, or keywords that your site is currently ranking. You can use these to optimize existing content, create new content, and see what your competitors are ranking for. And you can get other meaningful data, like a heatmap of visitors' engagement with your website, click rate for ads, and more.
By hiring an SEO consulting company, you can enhance the analytics at your reach and unlock even more data to benefit your business. Just like that, you can meticulously generate increased organic traffic, conversions, and sales.
The Return on Investment
A good SEO company will get you more traffic. A great SEO company will get you more of the right kind of traffic. This all starts at the beginning of your relationship with your SEO consultant: intentional and worthwhile keyword research. Thorough and collaborative keyword research focuses on industry language and search behavior. It encompasses artificial intelligence paired with human expertise, giving you a more profitable result at the end of the process.
Once you're ranking higher, successful search engine optimization will feel like passive online marketing. It's considered "low funnel" content marketing that is closest to actual paying customers, rather than purchasing ads for TV, social media, radio, billboards, etc. SEO achieves more bang for your buck. You'll get increased traffic and sales without having to go out of your way. All because you proactively hired a quality, full-service SEO consulting company.
SEO can additionally be seen as an investment because you're staking a claim of the SERPs. The earlier you can begin targeting certain keywords and maintain your spot with continual optimization, the less likely it is that you'll lose your seat at the search engine table. Investing in and growing your website will also continue to build your website's authority, making it easier to rank for other keywords you want to target down the line. It's a win that'll continue to pay dividends. (Just read some of our case studies for evidence.)
Search engines are getting more and more crowded every day (there are even 2.5 quintillion bytes of data created every day—that's 2,500,000,000,000 millions, if it helps to visualize). Invest now, because the value of successful SEO cannot be overstated.
So, How Do You Choose a Quality SEO Firm?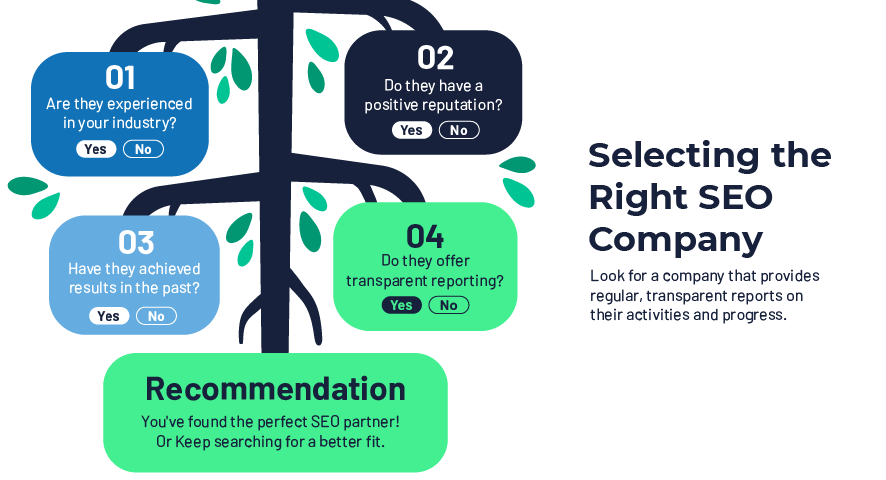 You might be saying, "These benefits are great and all, but how do I find the right SEO company for me?" Well, to find your SEO firm go to evidence of their work: Google. For example, search "seo [city name]" and see who is the first organic result.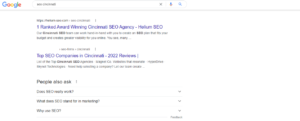 The proof is in the pudding, as they say. You want to work with people who can not only talk the talk but walk the walk with search engine optimization. Just like how you would let Google lead you to a gas station or restaurant near you, don't hesitate to let it lead you to your future SEO consultant.
Get in touch with us to learn more about how Helium SEO can elevate your business.