SEO is the acronym for "search engine optimization." It is a marketing discipline that focuses on organic—or unpaid—search results. What this means is that when potential customers use a search engine like Google (or other search engines as Yahoo! or Bing) to look up a product or service that you offer, they will see your web page listed amongst the top results. 
The main benefit of this is that it can help increase website traffic, which in turn can lead to more customers and sales. In order to achieve this, experts use a variety of techniques for professional organic SEO services, including keyword research, link building, and content creation. 
If you are running a business website, then it is essential to have a good search engine optimization strategy in place. Otherwise, you run the risk of your website being lost amongst the hundreds of millions of other websites out there. Now, let's dig in on all things SEO.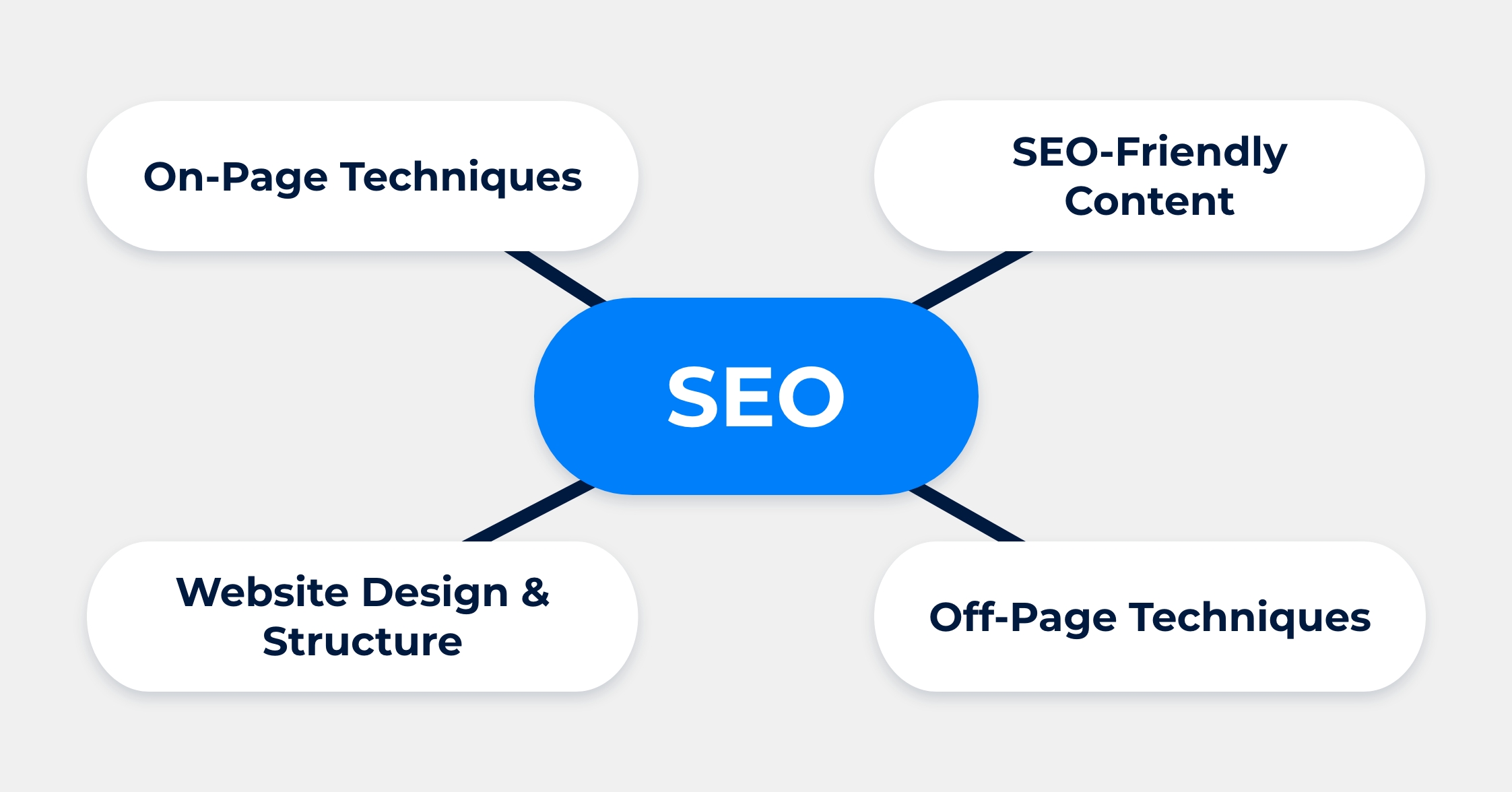 How Does SEO Work?
Search engine optimization works by helping search engines find and index your website. When a potential customers uses a keyword or phrase that is related to your business, the search engine will scan through all of the websites that are indexed and determine which ones are the most relevant to the searcher's needs. 
The ranking of each website is determined by a number of factors, such as the quality and quantity of the content, the number of inbound and outbound links, and the overall popularity of the site. 
The goal of SEO is to improve your website's ranking in the search engine results pages (SERPs), so that it will appear higher up when people are searching for keywords that are related to your business. 
Organic vs. Paid Results
One important thing to understand is the difference between organic and paid results. Organic results are pages that show up in the SERPs because they are relevant to the user's search query and not paid for. 
On the other hand, paid results (also called pay-per-click ads) are the pages that appear because they are paid for. These are typically called "advertisements," "sponsored links," or "paid search results." While organic results are determined by Google's ranking algorithm, paid results are determined by how much you are willing to pay per click (i.e., cost per click). 
Local Results vs. National Results
The other main difference between results is local results vs. national results. Local results are the pages that appear for searchers who are looking for businesses that are in close proximity to them (like restaurants, roofers, pest control, etc.). National results are the pages that appear for searchers who are looking for businesses that are not necessarily near them (like online shopping, informative pieces, software, etc.). 
If you have a local business, then it's important to focus on local search engine optimization so you can rank for local results. You can do this by including your city and state in title tags, meta descriptions, and H1 tags. It's best to also get listed in online directories like Yelp, Google My Business, and Bing Places for Business. 
How Does Google Determine to Rank Your Website?
One of the most common questions asked by people who are new to SEO is "How does Google determine to rank my website?" Many factors play a role, so the answer is unfortunately not that simple. However, there are 3 main categories these factors fall into: crawlability, indexability, and quality factors. 
Crawlability refers to how easy it is for Google's bots to access and crawl your website's content. If your website is difficult for Google to crawl (i.e., download its content), then it will be more difficult for your website to rank well in search results. 
Indexability refers to how easy it is for Google to index your website's content. After crawling a page, Google processes it (which means understanding and extracting key info from it). If your content cannot be easily indexed, then it will be more difficult for your website to rank well. 
Quality factors, as the name suggests, are factors that affect the quality of your website's content. Google takes into account things like the overall quality, relevance to the user's query, and usability of your site. 
Keep in mind that these are just the 3 main categories which most of Google's ranking factors fall into. There are many, many more factors Google takes into account when determining how to rank websites. We'll talk about some of these below. 
Ranking Factors
Google's ranking algorithm is a closely-guarded secret, and the company doesn't release detailed info on how it works. However, we do know that there are over 200 factors that Google uses when determining rankings. Some of the most important factors are:
 How easy it is for Google to crawl (navigate) through your site. This involves internal linking, indexed pages, and robot.txt
How fast your page loads
How mobile-friendly your website is
How well it relates to the search intent of the user
The quality of the content
The quality of the links pointing to the site
Discover Strategies We Use to Increase Client Traffic 9,000%
Get monthly insights on SEO, SEM, and CRO that drive results.
What Are the Main Techniques Involved in SEO?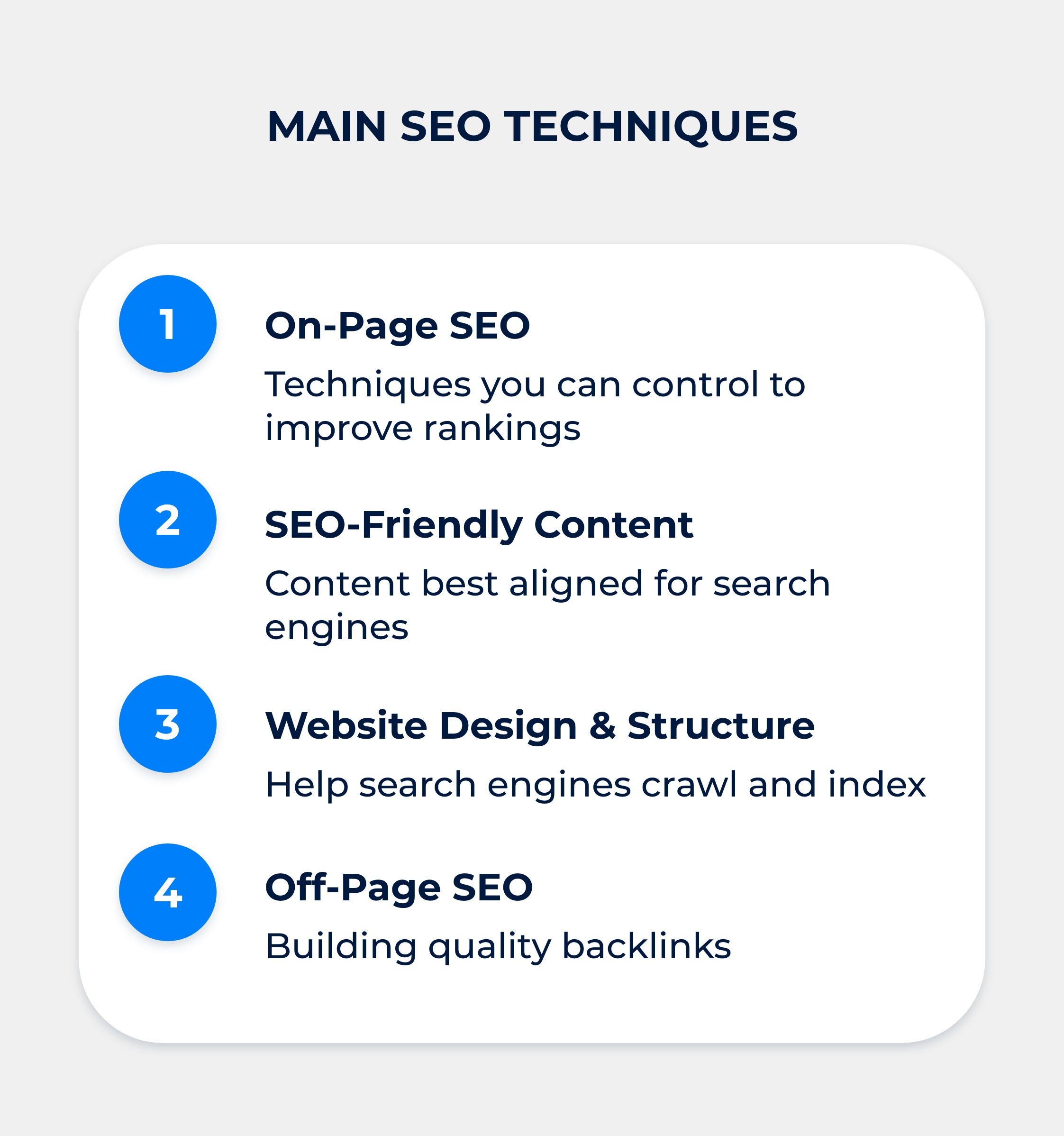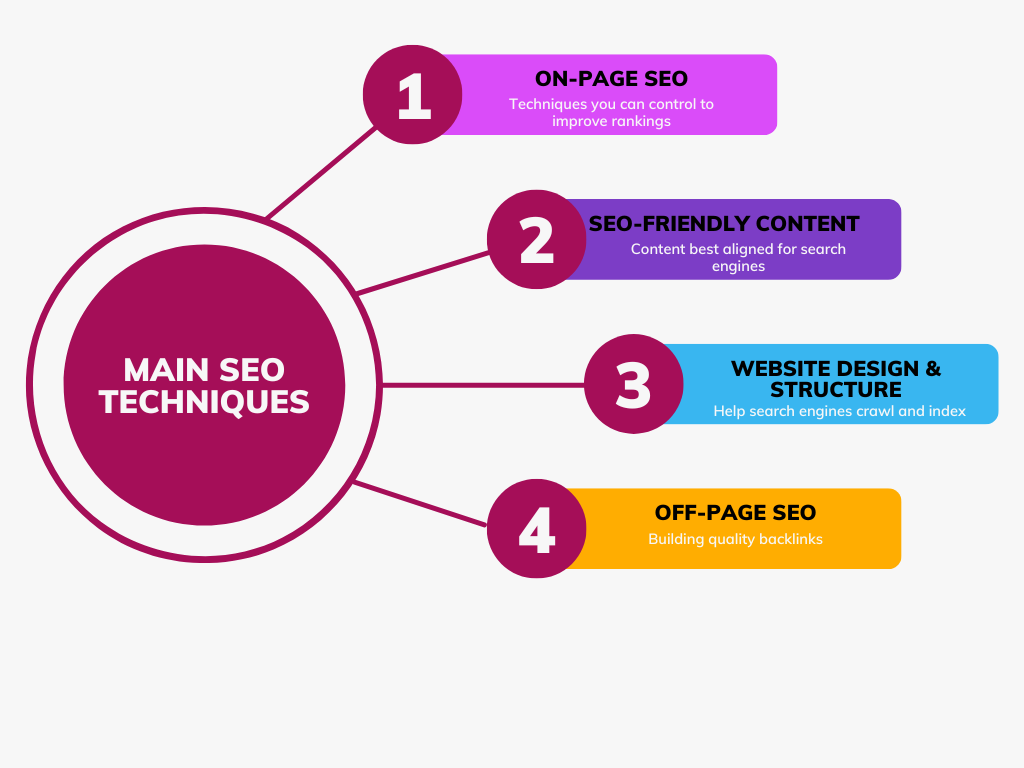 Optimizing Your Site with On-Page SEO
One of the most important aspects of SEO is on-page optimization (OPO). This refers to all the techniques that you can use on your website to improve your search engine rankings. OPOs include title tags, internal links, HTML code, content, and more.
SEO-Friendly Content
You can have content that is best aligned for search engine optimization in 3 steps. Create content relevant to your target keywords, use those keywords throughout your content, and make sure the content is easy to read and understand. Additional, effective practices include:
 Using keyword research to determine which keywords to target
Creating detailed and well-researched articles
Breaking your articles up into smaller paragraphs with headlines
Using images and videos to break up your text and add visual interest
Adding new content on a regular basis to keep your website fresh and relevant
SEO-Optimized Website Design and Structure
Your website's design and structure are important factors in determining how easily search engines can crawl and index your content. A well-designed site with a clean and easy-to-navigate structure will help with rankings. Some things to keep in mind when designing your site include:
 Using a simple and clean design
Creating a clear and easy-to-navigate structure
Using descriptive URLs that include your targeted keywords
Using header tags (H1, H2, etc.) to break up your content
Creating a sitemap to help search engines find and index your content
Following these principles will also influence your user experience and bounce rate. Bounce rate refers to the percentage of visitors who leave your website after only viewing one page. A high bounce rate can signal to search engines that your website is not relevant to what users are looking for, which can hurt your rankings. 
Improving Your Site with Off-Page SEO
In addition to on-page optimization, off-page SEO is also extremely important. This refers to all the techniques that you can use to improve your website's search engine rankings, but which are not directly under your control. The most effective off-page SEO technique is building quality backlinks. 
Backlinks are links from other websites that point back to your website. These show search engines that your website is popular and relevant. The more high-quality backlinks you have, the better your chances of ranking high in search engine results. Recommended ways to build backlinks include: 
 Creating informative and shareable content
Reaching out to other websites and blogs in your niche
Submitting articles or guest posts to other websites. Guest posts (or guest blogging) involves writing articles for other websites in your niche with a link back to your site. It helps with exposure and building authority. 
 Participating in online forums and discussion groups
Creating social media profiles and sharing your content on social media
As you can see, there are a number of different techniques that you can use to improve your website's SEO. And if you want to achieve long-term success, it is important to keep up with the latest trends and developments in the SEO world. 
Why Is SEO So Important for Business Websites?
Search engine optimization is vitally important for business websites for a number of reasons. Perhaps most importantly, SEO can help to ensure that your website appears as high as possible in SERPs, which can dramatically increase the visibility and click-through rate (CTR) of your site. 
In addition to increased visibility, SEO can help improve the quality of traffic that your website receives. By optimizing for specific keywords and queries your target audience is searching for, you'll attract visitors who are genuinely interested in what you have to offer. This will lead to improved conversions and ROI. 
Organic traffic, which is the result of SEO, is more sustainable in the long term than paid traffic. Once you rank high in the SERPs, you will continue to get organic traffic without having to pay for it. This can help you save money on your marketing budget while still getting conversions and leads. 
Finally, SEO is important for the purpose of building brand awareness and credibility. A strong SEO campaign can help to position your website as a leading authority in your industry, which can instill trust for your company.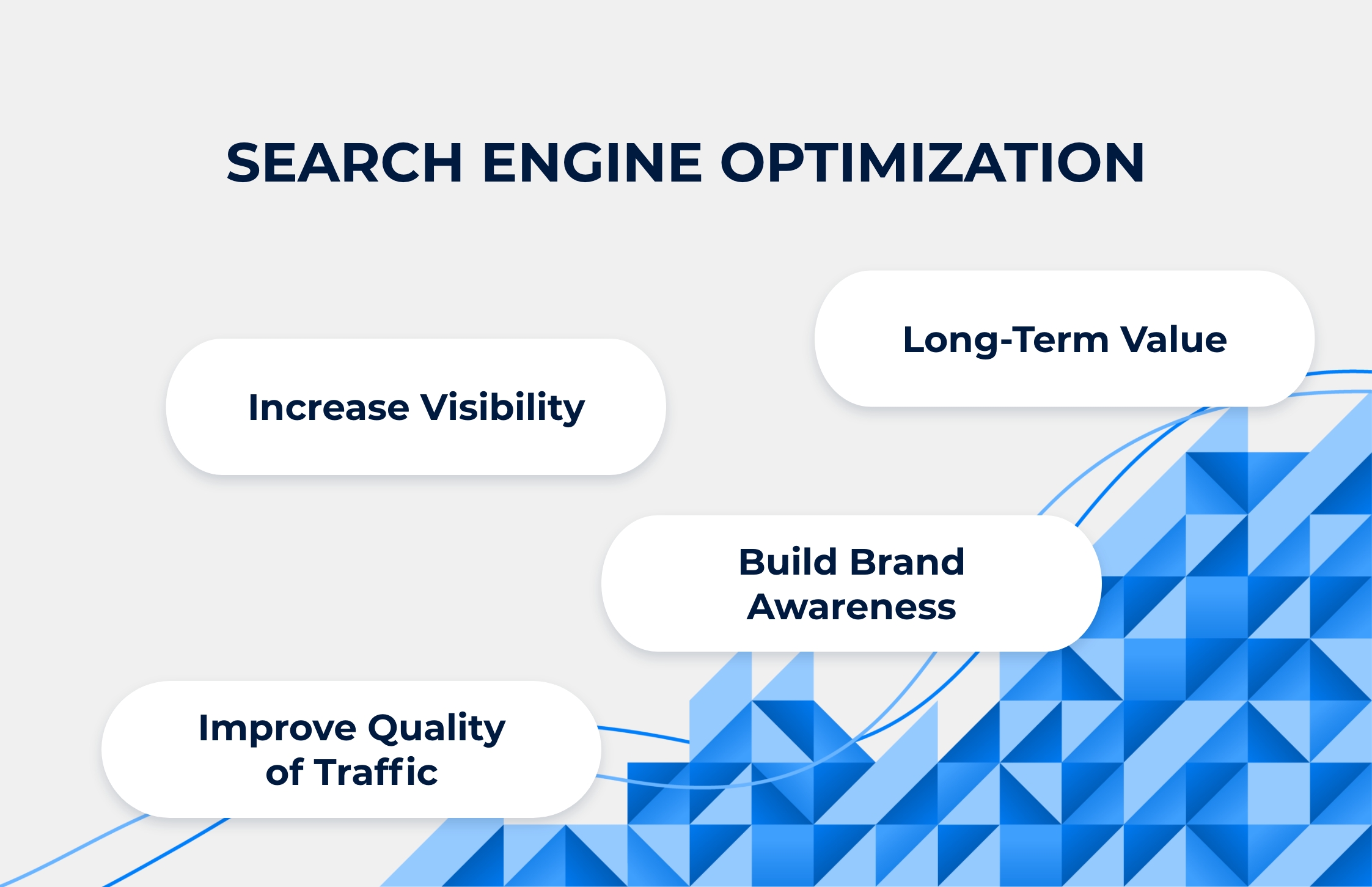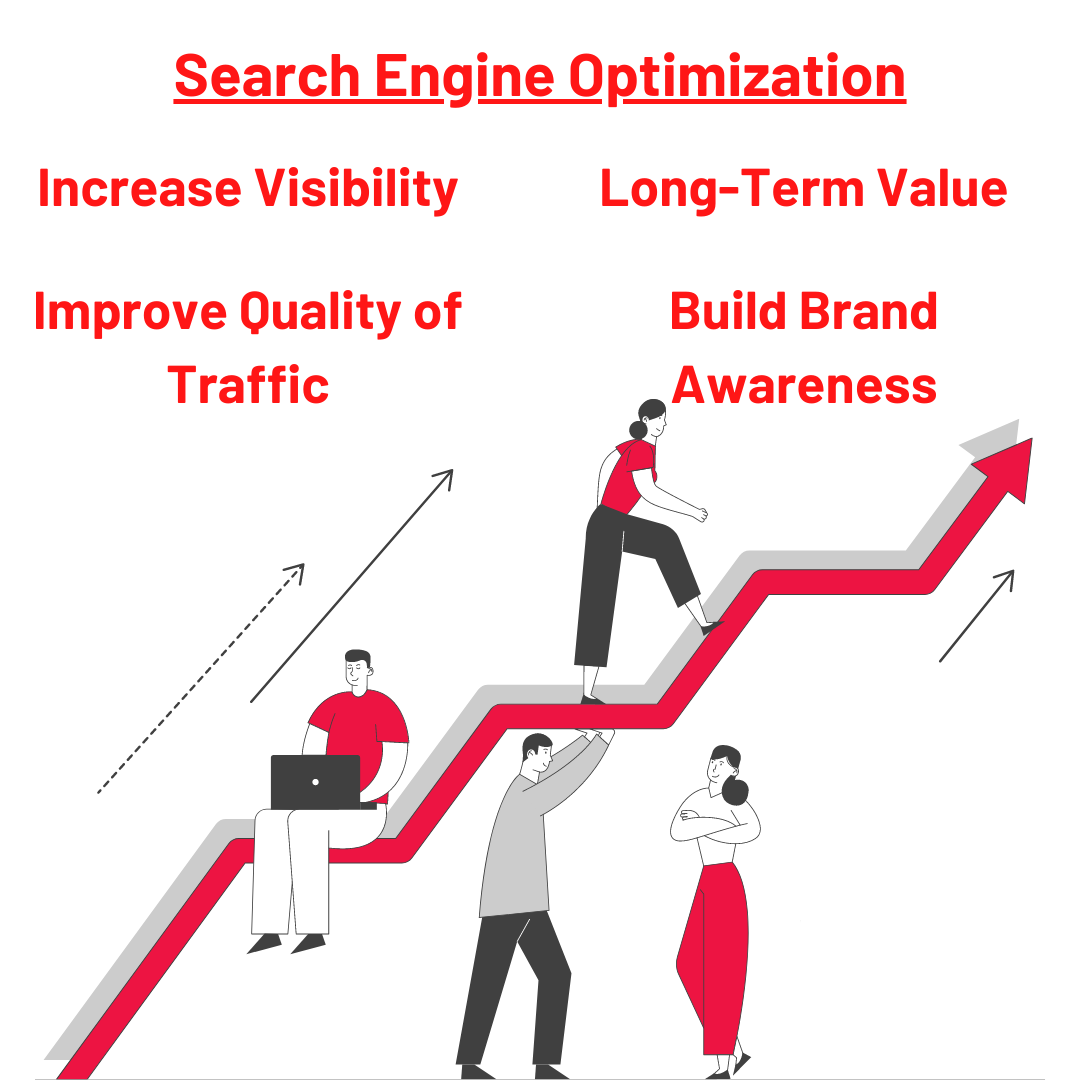 Setting SEO Objectives
The first step in any successful SEO campaign is to set clear, achievable objectives. What do you want to achieve with your SEO efforts? Some common objectives include: 
 Increasing website traffic
Improving the quality of website traffic
Boosting conversion rates and ROI
Building brand awareness and credibility
Improving the usability and overall user experience of a site
SEO Strategies
There is no one-size-fits-all SEO strategy that will work for every business. The best SEO campaigns are tailored to specific needs and goals of the business. 
However, there are some common elements that should be included in any successful SEO strategy, such as: 
 Researching and selecting relevant keywords
Optimizing website content for those keywords
Building links to your website from high-quality websites
Monitoring and tracking your SEO progress