Keyword research is the first step towards successful content-based marketing that's powered by search engine optimization (SEO). With that in mind, it's important to take some time to understand how SEO keyword research works in order to get a better idea of SEO strategy. 
What Is Keyword Research in SEO?
SEO keyword research is the process of exploring search engines (such as Google) to discover the best search terms for your website and what it will take to rank for them. In other words, conducting keyword research reveals how you can leverage your content marketing to boost search traffic from your target audience. This includes identifying quick wins on an existing webpage that was originally published some time ago as well as finding the best way to build a content strategy for new pages. 
Why Is Keyword Research So Important?
Digital marketing experts know that you can't have effective SEO without keyword research. You could be a subject matter expert and publish a great blog post, but if it was written using only your company's internal jargon, rather than planning around common searches related to your industry, you won't be reaching your target audience anytime soon. 
Additionally, you need an idea of the competitive landscape of organic search in your niche. Even writing relevant content for popular terms online might just bog down your content marketing with excessive competition. Unless a well-rounded SEO keyword research process is followed, your search marketing dollars are not likely to go toward content that actually helps you achieve your goals.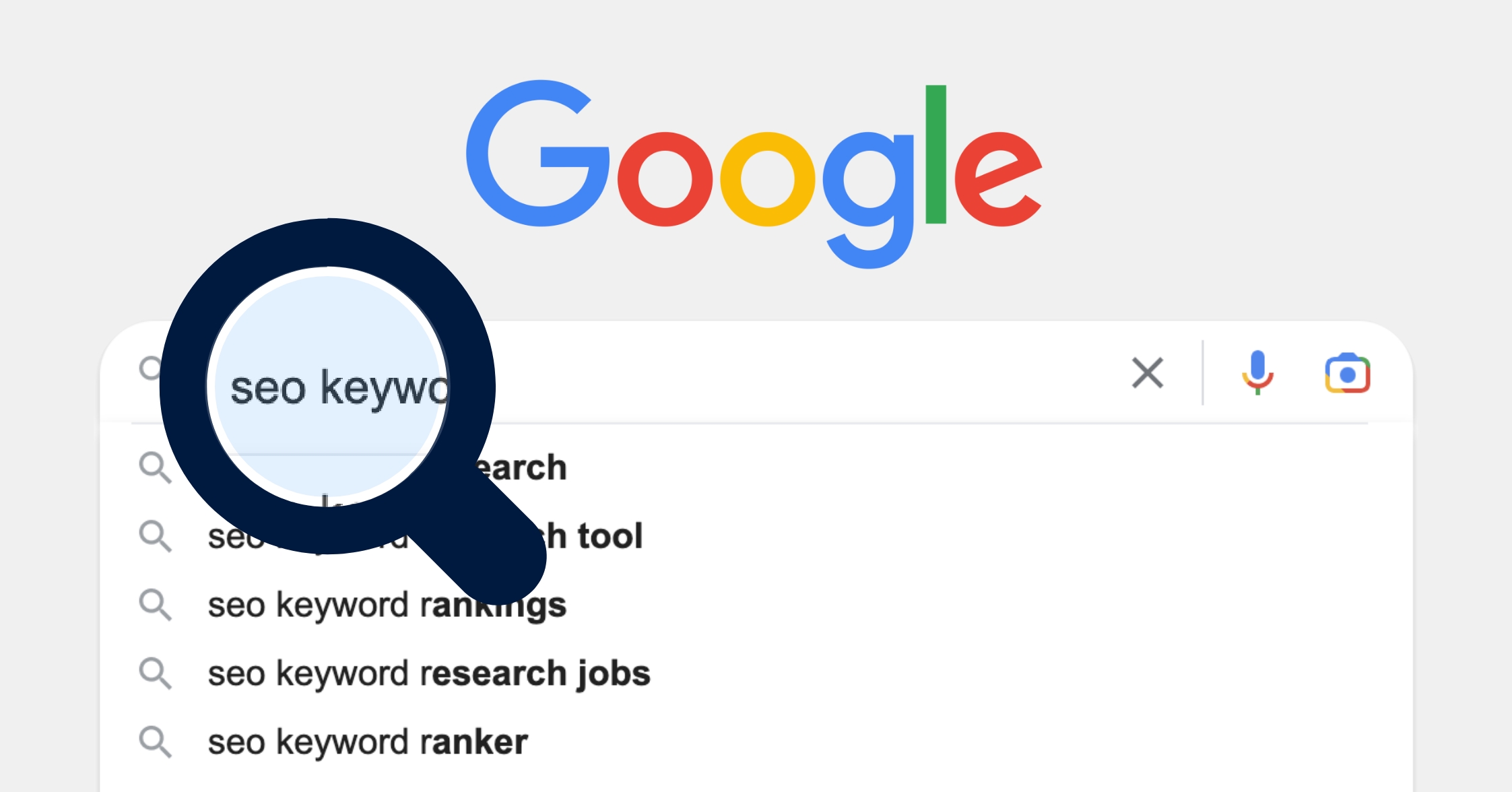 Components of Effective Keyword Research
Now that we've established why marketing managers should care about SEO keyword research, it's helpful to expand on some important elements of the keyword research process. These components are necessary to get the information needed to build a winning content strategy and make the most of your search marketing. 
Developing a Keyword List
Before you can decide what preferred keywords are or how they should play into your content marketing, you need to have some keywords to research in the first place. A combination of personal knowledge of the subject matter and strategic use of SEO keyword research tools will create a solid foundation from which you can begin to build a full content strategy.
Brainstorming Seed Keywords
To start, think about the purpose of your website. What products or services are being sold? What questions might come up related to them? What topics are you already covering in your blog, or which ones might make sense to cover?
At this point, don't worry about trying to guess popular terms online users type on a regular basis; just focus on listing out as many ideas as you can, so long as there is at least some chance that your target audience might find them relevant. These starting points for SEO keyword research are called seed keywords.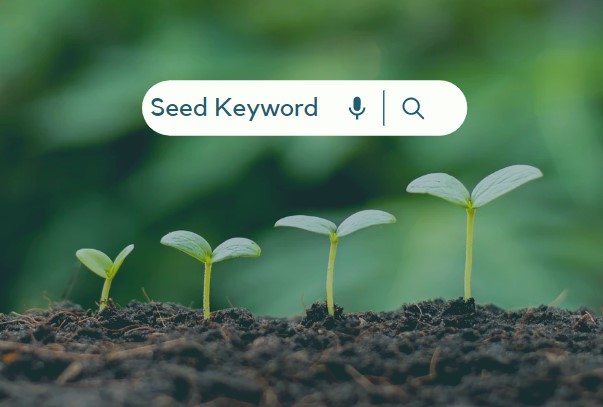 Finding Related Keywords
The keyword suggestions list you have generated thus far probably consists primarily of one to two-word terms, representing the most general topics your website is relevant for. These can be categorized as short-tail keywords. And while their often high search volume (or how many times the keyword gets searched each month) may make it tempting to target these, keep in mind that keyword difficulty might be prohibitive. 
In order to make sure that you rank well enough for your target audience to find your website, your content marketing needs to also incorporate some long-tail keywords. Long-tail keywords contain more words in the keyword phrase, hence the "long tail." While they may not get as many searches as one or two-word terms, long-tail keywords are necessary for your content-based marketing. 
First, long-tail keywords can help your online content avoid keyword difficult obstacles, since less volume typically translates to less competition. Second, and perhaps more importantly, targeting these keywords allows your content to be specific enough to reach users at a variety of points in the conversion funnel—from general interest in the industry to finding a specific solution to a niche problem. They also allow you to build full SEO pillars of content, or related pages that support each other and boost your website's rankings overall. 
To expand on your list with searchers related to your starting keywords, you can use the keyword explorer functionality of a variety of SEO tools, including Semrush's Keyword Magic Tool and Ahrefs Keywords Explorer. Here's a quick glance at what those tools show for the keyword "loans":
Gathering Data
Strong SEO keyword research needs to be informed by relevant and timely data. The above mentioned keyword tools, along with some paid click ads resources like Google Ads Keyword Planner, can be excellent sources for this information. 
Search Volume
The first type of data to look into is search volume, which we've already discussed to an extent. Obviously, you want to make sure that you only invest content marketing dollars into keywords that people actually search for, and more volume generally corresponds to a higher potential return on that investment. However, don't be fooled into over-fixating on volume to the detriment of your content strategy overall. 
Domain Authority
Several SEO tools offer an estimation of "domain authority" (how powerful a website is based on its backlink profile). When performing SEO keyword research, you will want to make sure that you are targeting keywords where a significant number of currently ranking sites are at a similar level of authority to your site. Without taking this into account, no amount of relevant content will put you in front of your target audience because your page will be outcompeted and won't rank. As such, it is important to familiarize yourself with the domain authority of your site as well as competitors' sites. 
Analyzing Search Results
With relevant data in mind, it's now time to look at your keywords' SERPs, or Search Engine Results Pages. A SERP can contain a variety of resources, including organic search results, paid search ads, featured snippets, and map packs. For keyword research to adequately inform your SEO strategy, you need to understand where all of these elements are in a SERP, then study competitive ranking results to determine what kind of page Google prefers for the keyword. You should then have a solid foundation for getting your own site to rank.