2022 was an interesting year for Google Search and organic SEO (search engine optimization). We saw the rollout of more video and product search results, helpful content prioritization, continued spam detection, and so much more. Plus, with the surge of AI writing (in big part due to ChatGPT) and 10 relevant, confirmed Google algorithm updates, website owners had to stay on their toes.
Google's working harder than ever to ensure that ranking pages provide the best user experience. In fact, Google updated its quality rater guidelines for the first time since 2014 from E-A-T (an acronym meaning "expertise, authoritativeness, and trustworthiness") to include experience, making it E-E-A-T. Now, pages are evaluated on all 4 of these factors before they appear in the search results. 
With these noteworthy changes and the internet continuing to get more crowded, what can we expect in 2023? What do websites need to do to stay ahead of the digital curve? And how can you and your business continue to grow online, reaching your target audience right where they're searching? 
Trust the SEO Experts
Let's face it: there's a lot of noise on the internet for the best digital marketing strategies. And unfortunately, too much of it isn't helpful. So, you're probably wondering why you should listen to us for advice.
Helium SEO is a data-driven agency rooted in engineering personal and effective solutions. After carefully tracking the Google world in 2022, Helium SEO's search engine professionals got together to offer their predictions for what SEO will look like in 2023. With about 30 years of combined SEO experience, here's the expert insight for search engine optimization this year.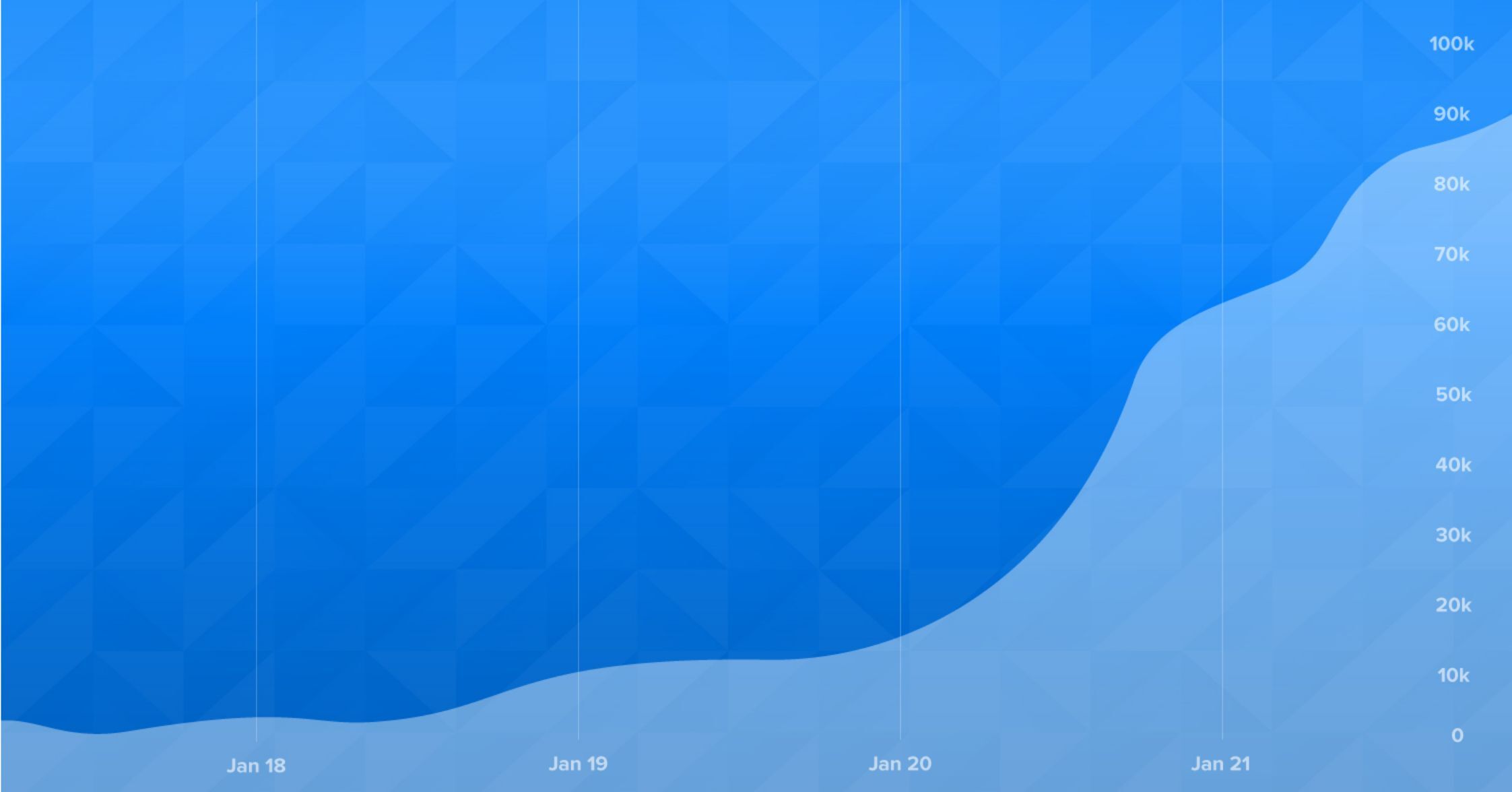 Pure AI-Generated Content Is Too Risky
Google made it clear with its helpful content update in August that "helpful content written by people, for people" would fare better in the search results. This primarily targets two types of content: search-engine first content and AI-generated content. Search-engine first content is written for the purpose of ranking in search engines; whereas AI-generated content is purely written by a machine (or, artificial intelligence).
Evidently, Google deems both types of content as unhelpful, and—therefore—won't reward web pages that have too much of it. This is a large reason behind amending the rater guidelines from E-A-T to E-E-A-T. Google wants pages to demonstrate a level of experience with their content, and search-engine first and AI-generated content apparently fall short of the mark. 
However, many experts agree that the initial helpful content update was pretty weak and didn't have significant implications or penalties. But don't doubt Google. It will only get better at reading AI-generated content and devalue sites excessively using it throughout the year. 2022 was just the start of AI discrimination models.

But, AI Can Still Help the Content Process
While pure AI-generated content is bad according to Google, don't be afraid altogether of machine writing. Artificial intelligence can be a great resource for SEO writers and website owners. It can help you generate ideas, conduct automatic online research, and get the ball rolling for content pieces.
For example, ChatGPT can give you suggested headings for an article of your choosing. Or, it can offer a relevant introduction for your blog (which a lot of writers will agree is the most difficult part of the process). And from there, a human can take the wheel and finish the next 90% of the article.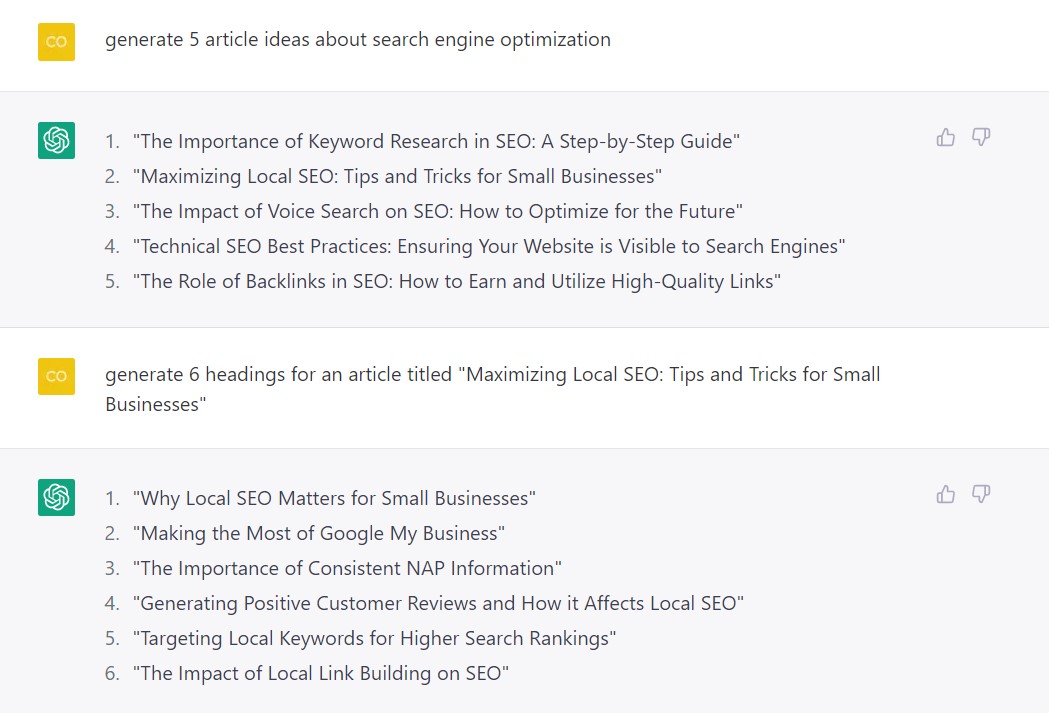 In the ever-evolving digital world, we're continually reminded it's counterproductive to ignore innovation. And the truth is AI writing that produces content almost indistinguishable from a human writer is an incredible feat. We can use AI content to our advantage or inevitably fall behind the curve.
But whatever you do with AI content, just be sure to have a human proofread and edit it. That's what Google wants: content by humans, for humans. So don't let any of your website's content excessively toe the line of "not by a human."
SEO Pro Tip:
"For those SEOs who are forward-thinking, AI will become a useful tool to help expedite the content writing process. AI plus human editing will be the way to get a competitive edge."
Building Topical Authority Is Crucial
Arguably one of the latest developments in the SEO world last year was the need for topical authority. This is a concept that states a website should thoroughly cover a topic to become the authority on it, and thus achieve better organic rankings. You can build this authority by frequently blogging about everything related to a service or product you offer.
For example, let's say you want to be the go-to authority for air fryers. Because "air fryer" is a popular and massive topic, you can't cover all things air fryer related in just one article. So, you need to build topical authority with multiple articles that individually answer questions or address pain points with air fryers, such as:
In the eyes of Google, a website that completely discusses a topic in a helpful way is an excellent site for that topic. It's a site that has experience, expertise, authority, and trust the more it covers said topic. So, of course it'll increase in organic rankings, because the site is offering the best user experience.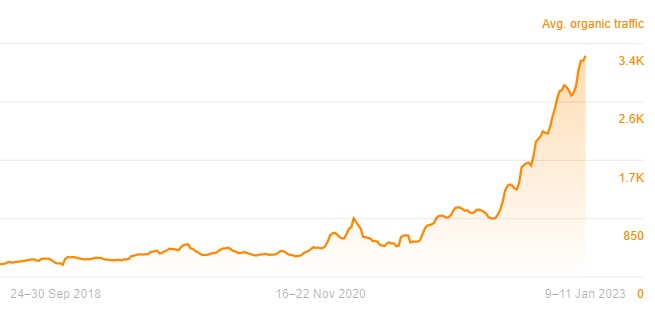 SEO Pro Tip:
"'One and done' content isn't going to work in 2023. If you aren't continually posting content about relevant topics to your business, Google will devalue your crawl rate, hindering your ability to rank."
SEO Pro Tip:
"Content clustering (organizing content around specific topics) is going to become more important than ever, and I predict there are going to be some tools launched that will make this process quicker and more effective."
Schema Markup = More SERP Real Estate
In 2022, Google's made a decent amount of changes to the search engine results page (SERP). There is more ad space, product listings, and continuous scroll—among other changes. But schema markup and rich results is attracting more attention and SERP real estate (and potentially a better clickthrough rate) for certain pages.
Schema markup (aka structured data) is known as "the language of search engines." It's a specific code that better helps search engines—like Google—to understand your page's content and represent it in the SERP. Practically a result of schema markup, rich results are experiences on Google Search that "go beyond the standard blue link." These include carousels, images, and other non-textual elements. 
The fastest-growing element of schema markup is an FAQ Page or section. (If you're curious for the other markup types, you can browse this schema markup generator.) More users are looking for quick answers to their frequently asked questions, and FAQ schema is the perfect solution. Including markup on your pages signals a better user experience to Google and might entice more clicks from users.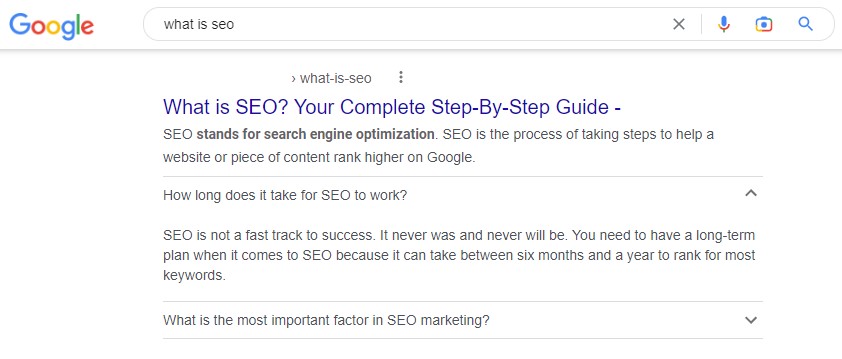 SEO Pro Tip:
"Advances in using schema markup will allow SEOs to better communicate what their content is about to Google. This will be important to gain a leg up over competitors' websites in 2023."
Get monthly insights on SEO, SEM, and CRO that drive results.
Backlinks Continue to Be Important
Another big focus of Google the last year was not rewarding link spam (which are "links obtained primarily for artificial manipulation of Search rankings"). This was emphasized at the end of 2022 with the December 2022 link spam update. In the update description, Google explains it will use an AI-based spam-prevention system called SpamBrain to detect and neutralize the impact of unnatural links on search results.
However, backlinks for the foreseeable future will still be important and a relevant ranking factor. In the Search Off the Record podcast, John Mueller (Google's Search Advocate) even said that "to some extent, links will always be something that we care about because we have to find pages somehow. It's like, 'How do you find a page on the web without some references to it?'"
While backlinks might not be the most important ranking factor like they were a decade ago, they're still vital to Google discovering and rewarding your site. Natural, quality backlinks are a vote of confidence from one website to yours, and that's not going away in 2023. Digital experts have a vast network for helpful backlinks to boost your site. This is one of the many reasons why hiring an SEO consultant is worthwhile.
SEO Pro Tip:
"I do not believe that the Search algorithm is going to change much from 2022 in terms of backlinks. You will still need to invest in paid links or you will get left behind."
SEO Pro Tip:
"While backlinks are vital this year, you probably won't need an excessive amount to get your content to rank. Focusing on topical authority and high-quality backlinks will achieve the best rankings."
Focused Content Is Key
In addition to topical authority this year, you're also going to want to ensure your website has focused content. Random, irrelevant blogs that don't build authority for your product or service will dilute your page's success. Likewise, outdated and old web pages don't help either. You want to showcase that you have the latest and greatest content to search engines.
Looking for the best way to have only focused website content? Determine great keywords revolving around your products and services. Then, ask yourself if every page on your site discusses or benefits that topic. The most efficient process is to perform a website audit to get a full view of your site. But if you don't even want to do that, don't worry, because we offer free website audits. 
SEO Pro Tip:
"I think websites will need to really focus on culling and trimming down content. While building out content hubs is important, if you don't remove content that could diminish the effectiveness of your clustering approach, you won't have the actual depth needed."
SEO Pro Tip:
"The content hub model will dominate in 2023 because it centers around focused, relevant pages for your site from the start."
Don't Forget Image and Video Optimization
Lastly, image and video optimizations will be more important moving forward. Google continues to put more emphasis on the user experience (including fast site speed, especially for mobile), and images/videos crown any web page with this. But, you need good images and videos for a great page.
Image optimizations include high-quality images in the right format and size. Plus, writing alt text (alternative text) to describe the image's function helps search engines understand it. In the same vein, video optimizations revolve around high-quality videos with metadata that also describes its purpose. 
SEO Pro Tip:
"We are seeing more images make their way back into the SERPs, so having good, unique, original, and optimized images will capture SERP features and make your result pop from the rest."
Frequently Asked Questions (FAQs)
What Is the Future of SEO in 2023?
The future of SEO in 2023 relies heavily on the changes to AI content, topical authority, and spammy backlinks. Websites need to be more aware than ever of the consequences to using pure AI-generated content and excessive unnatural and spammy backlinks. Plus, building blog depth on your website to common questions and pain points for your product or service will make you a go-to authority, thus giving you better organic rankings.
Will SEO Exist in 5 Years?
Search engines are only getting more popular. As we fully immerse ourselves in the digital age, billions of people are turning to Google to answer their personal, academic, and professional questions. Search engine optimization is paramount to earning more monthly visitors, leads, and—eventually—sales. And—just like Google—SEO is getting more popular and needed.
Is SEO a Long-term Investment?
Yes, SEO is a long-term investment because it can take around 6 months for SEO efforts to succeed in the search engine results page (SERP). It's worth the investment, though, since high-ranking pages typically get organic traffic for long periods of time.
Is SEO Going to Be Automated?
While some aspects of SEO might be automated, the entire process can't be automated. It requires an expert to decipher rankings and recommend quality optimizations for the best results. Plus, Google has emphasized it will only reward pages "by humans, for humans."